Approximately 16% of children in NYS have one or more special health care needs.  Across NYS, there are almost 150 genetics clinics to help answer your family's questions.  To address the unique needs of families across NY, a diverse group of stakeholders met over the course of a year to share their perspectives and experiences about the barriers families face when trying to access genetic services in NYS.
Use these tools to start a conversation with your doctor or provider to decide if a genetics appointment may be a good idea for your family:
Common Questions For Families in NY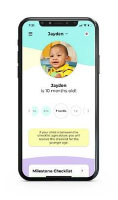 Q. How do I learn more about how my child's development compares to other children?
A: Use these tools to track a child's development:
https://www.cdc.gov/ncbddd/actearly/milestones-app.html

Q. Where can I find support?
A. Parent to Parent of New York State has a supportive network of families connect you to resource and support and help prepare you for next steps:
http://parenttoparentnys.org/index.php/site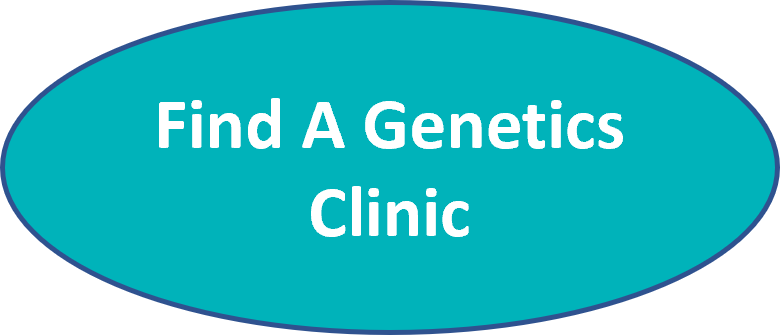 Q. How do I find a genetics provider?
A. Your family's doctors can help you find a genetics provider.  This tool searches for genetics clinics nationwide, including clinics that offer telemedicine:
https://nymacgenetics.org/find-a-genetics-clinic

Q. How do I learn about insurance coverage?
A. Most insurance plans will cover genetic services. If you need help with your insurance In New York State, CHA is a free statewide network of organizations helping families obtain and use health insurance to access the health care they need:
https://communityhealthadvocates.org/

Q. How do I best care for my child as they get older?
A. As a child gets older, their health needs and screening needs, their provider, and their independency may change. Here are some useful resources:
https://healthytransitionsny.org/
Useful Resources for Families in NY
Find a Genetics Provider in NY: Find a Genetics Clinic – NYMAC – Regional Genetics Network (nymacgenetics.org)
Parent to Parent of NYS: Parent to Parent of New York State builds a supportive
network of families to reduce isolation and empower those who care for people with
developmental disabilities or special healthcare needs to navigate and influence
service systems and make informed decisions. Parent to Parent of New York State (parenttoparentnys.org)
NY Department of Health (DOH): NYS DOH aims to protect, improve and promote
the health, productivity and well-being of all New Yorkers. Key goals
include ensuring access to high-quality affordable health care, addressing
issues related to chronic diseases, promoting maternal, infant and child
health, implementing anti-tobacco initiatives, assuring a healthy
environment, and eliminating health disparities. New York State Department of Health (ny.gov)
NY Newborn Screening: The Newborn Screening Program, a service of the New
York State Department of Health, is proud to be a part of this important time in your
life. Our brochure, For Your Baby's Health, explains the Program and the screening
process. The brochure is provided to every mother upon delivery in the hospital, be
sure to get one. You may download an edition of the brochure in your primary
language here: Information for Families | New York State Department of Health, Wadsworth Center
NY Congenital Malformations Registry: The Congenital Malformations Registry
(CMR) is an archive for case reports of children born or residing in New York State
diagnosed before the age of two with any structural, functional or biochemical
abnormality determined genetically or induced during gestation and not due to
birthing events. Hospitals and physicians throughout the state are required to report
children with congenital malformations who have been diagnosed before the age of
two. Welcome to the Birth Defect Registry (ny.gov)
NY Help Me Grow: Help Me Grow ensures that all children have the best possible
start in life by connecting them to resources that help them reach their full potential.
They offer families, caregivers, and community providers tools they need to give
children the best chances for health, happiness, and success. They listen. They
answer your questions. They help you connect with information, programs, and
services. And they provide ongoing, confidential support as a child grows and
develops. Help Me Grow NY | The Early Years Matter
NY Early Intervention: The New York State Early Intervention Program (EIP) is part
of the national Early Intervention Program for infants and toddlers with disabilities and
their families. First created by Congress in 1986 under the Individuals with Disabilities
Education Act (IDEA), the EIP is administered by the New York State Department of
Health through the Bureau of Early Intervention. The Early Intervention Program
offers a variety of therapeutic and support services to eligible infants and toddlers with
disabilities and their families. To be eligible for services, children must be under 3
years of age and have a confirmed disability or established developmental delay, as
defined by the State, in one or more of the following areas of development: physical,
cognitive, communication, social-emotional, and/or adaptive. Early Intervention Program – New York State Department of Health (ny.gov)
NY Office of Special Education: The Office of Special Education provides assistance
to parents, advocacy groups, and schools related to services and programs for
students with disabilities. Staff work together across various units to provide the most
up to date policy and guidance, technical assistance, professional development, and
monitoring to attain equal opportunities and positive results for students with
disabilities across New York State. About Us (nysed.gov)
NY Office for People with Developmental Disabilities: The New York State Office
for People With Developmental Disabilities (OPWDD) is responsible for coordinating
services for New Yorkers with developmental disabilities, including intellectual
disabilities, cerebral palsy, Down syndrome, autism spectrum disorders, Prader-Willi
syndrome and other neurological challenges. It provides services directly and through
a network of approximately 500 nonprofit service providing agencies, with about 80
percent of services provided by the private nonprofits and 20 percent provided by
state-run services. Office for People With Developmental Disabilities (ny.gov)
NY Children and Youth with Special Health Care Needs (CYSHCN) Program: The
Children and Youth with Special Health Care Needs Program seeks to improve the
system of care for children and youth with special health care needs from birth and up
to 21 years of age and their families. The Program helps to shape public policy so
families can get the best health care for their children. Children served by the
CYSHCN Program have an illness or condition for which they need extra health care
and support services. These children might have a serious or long-lasting: Physical
condition, Intellectual or developmental disability, and/or Behavioral or emotional
condition. Children and Youth with Special Health Care Needs (CYSHCN) Program (ny.gov)
NY Medicaid: Medicaid is a program for New Yorkers who can't afford to pay for
medical care. Medicaid pays for a number of services, but some may not be covered
for you because of your age, financial circumstances, family situation, transfer of
resource requirements, or living arrangements. Some services have small copayments.
These services may be provided using your Medicaid card or through your
managed care plan if you are enrolled in managed care. Medicaid (ny.gov) and New York Medicaid | Benefits.gov