Explore how genetics could help you and your family: Sometimes health challenges can be caused by changes in our genes. Genetics providers help families learn whether genetic changes may explain the health conditions in their family and how the family can be best cared for.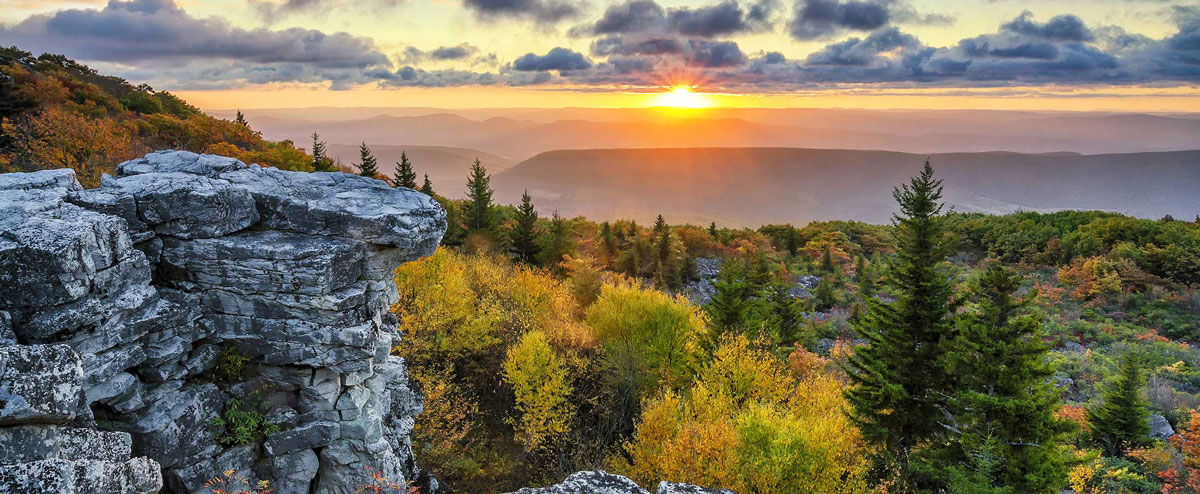 The New York Mid-Atlantic Caribbean (NYMAC) Regional Genetics Network, in collaboration with the NYMAC West Virginia Team, is striving to understand and address the barriers faced by WV families in obtaining genetic services. One major issue identified by the WV Team is the lack of adequate genetics education within healthcare provider training programs in the state.  Accordingly, one potential solution to this problem is to expand the genetics knowledge of healthcare providers practicing in WV by providing funding for educational endeavors.  
​If you are a healthcare provider practicing in WV and are interested in applying for this funding, please click here . 
Genetics Appointment: What to Expect
Genetics Clinics in WV:
General Genetics Clinics
Morgantown – WVU Medicine – Physician's Office Center 


Tel:

304-293-7332

Summersville – Summersville Regional Medical Center 


400 Fairview Heights Rd., Summersville, WV 26651
Tel: 304-293-7332

Martinsburg – Medical Center 


309 Medical Court, Martinsburg, WV 25401
Tel: 304-293-7332

Wheeling – Wheeling Hospital 


1 Medical Park, Wheeling, WV 26003
Tel: 304-293-7332

Huntington – Marshall University 


1600 Medical Center Dr., Huntington, WV 25701
Tel: 304-293-7332

Teays Valley – Marshall Health


300 Corporate Center Dr., Scott Depot, WV 25560
Tel: 304-293-7332

Parkersburg – Mid-Ohio Valley 


800 Grand Central Mall, Suite 4, Vienna, WV 26105
Tel: 304-293-7332
Cancer Clinics 
All WV Genetics Clinics: Find a Genetics Clinic | NYMAC | Regional Genetics Network (nymacgenetics.org) 
Not finding what you're looking for?  Use this link to search our nationwide list of genetics clinics: Find a Genetics Clinic | NYMAC | Regional Genetics Network (nymacgenetics.org) 
Explore other genetics resources for patients and families: Patients & Families | NYMAC (nymacgenetics.org) 
Resources
Resources for Families and Providers
Resources for Children and Families with Genetic Conditions in WV:
WV Department of Health (DOH): The Mission of the West Virginia Department of Health is to provide "necessary and life-saving services to many WV residents". They specifically work to protect the most vulnerable citizens, specifically children. WV Department of Health    
West Virginia Medicaid: WV Medicaid offers health care and insurance to people who have a disability and/or cannot financially support their health care. WV Medicaid   
West Virginia's Intellectual and Developmental Disabilities Waiver Program: This program offers services in an individual's home and community. This is a Medicaid waiver intended for WV residents with an intellectual and/or developmental disability. West Virginia's Intellectual and Developmental Disabilities Waiver Program   
West Virginia Newborn Screening Program: West Virginia state law requires all infants to be screened for treatable disorders to prevent harmful effects of the disease. The screening test occurs at the hospital after 24 hours of life and it screens for 34 conditions. These conditions cover various metabolic disorders and other serious treatable conditions. WV Newborn Screening    
West Virginia Newborn Hearing Screening Project (NHS): Newborn hearing screening is part of the comprehensive WV Newborn Screening project. The goal of the WV NHS is to identify congenital hearing loss before 3 months of age and to ensure these children are getting the appropriate intervention by 6 months of age.  WV Newborn Hearing Screening  Project   
WV Children with Special Health Care Needs (CSHCN): CSHCN offers specialized care for children with medical conditions that are chronic and disabling. Any child under the age of 21 living in WV is eligible for an evaluation to get a medical diagnosis. The program is paid for by Medicaid, CHIP, and private health insurance. For children with none of these, there is Title V funding available. Important to note, CSHCN does not cover routine pediatric care visits.  WV CSHCN   
West Virginia WIC- Food Package III: The WV WIC has a policy that will provide women, infants, and children with special formula for qualifying medical conditions. This includes inborn errors of metabolism, severe food allergies, premature birth, and many more. WV WIC Qualification   
WV CHIP (Children's Health Insurance Program): WV CHIP is a service for children who do not have health insurance. They will cover your child's doctor visits, prescriptions, hospital visits, and much more. WV CHIP   
WV Department of Education- Special Education: The West Virginia office of special education strives to support children with "exceptionalities" in an educational environment by providing leadership and financial support. WV Special Education   
West Virginia Head Start Association: The West Virginia Head Start Association strives to involve parents as decision makers, advocate for high quality services, strengthen partnerships on the local and state level, provide statewide training for early childhood programs, and circulate key information to local Head Start and Early Head Start programs. WV Head Start   
West Virginia Birth to Three (WVBTT): This organization offers services and support for families and children under 3 who are experiencing developmental delays and at risk for developmental delays. This is a free service and they offer referrals to providers and resources for families. WV Birth to Three   
WV Early Intervention Interagency Coordinating Council: This organization strives to support the WV Birth to Three organization to offer families and caregivers support and resources. They are composed of people from all disciplines and backgrounds. They are looking for members who want to participate in policy and administrative work to assist individuals and their families. WV Early Intervention Interagency Coordinating Council    
Learn the Signs. Act Early. From the CDC, the Learn the Signs, Act Early. initiative is to help educate parents on appropriate milestones for their children, guidance on what to do if you are concerned, and resources for providers. Learn the Signs, Act Early   
Mountain State Parent-Child Adolescent Network (MSP-CAN): This organization provides support for parents and/or caregivers of children and adolescents who have emotional, behavioral, or mental health challenges.  MSP-CAN   
West Virginia Parent Training and Information (WVPTI): This organization supports parents and families of children with special needs. They want to support children with disabilities by providing tools and resources for parents and families. WV Parent Training and Information   
West Virginia Assistive Technology System (WVATS): The WVATS's mission is to provide West Virginians of all ages and abilities the services and resources they need to make a decision about assistive technology. This service is available to individuals with disabilities and their support networks. WV Assistive Technology System    
WV Student Success Project: The WV student success project is a website that highlights children with disabilities that have been successful in all aspects of life. They value full involvement in the community and provide many resources and connections to other families. WV Student Success Project   
WVABLE: WVABLE provides accounts for people with special needs to help them achieve more independence and financial security. They offer tax-free savings plans for disability-related expenses and an opportunity to save and invest without losing federal needs-base benefits. WVABLE   
West Virginia Children with Disabilities Community Service Program (CDCSP): The CDCSP offers medically necessary services that are community based. These services and benefits are for disabled children and typically cost less than an institutional service.  WV CDCSP Brochure   
Down Syndrome Network of WV:  Their mission is to provide information, resources, and support to families. They strive to raise awareness and acceptance of Down syndrome by partnering with different professionals and organizations. Down Syndrome Network of WV   
Explore other genetics resources for patients and families: Patients & Families | NYMAC (nymacgenetics.org)