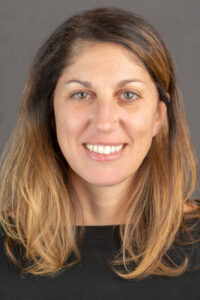 Amanda Bergner, MS, LCGC
Amanda Bergner is an ABGC board-certified genetic counselor with over 21 years of experience in clinical care, education, industry work, and research. She is originally from Virginia and completed her education in genetic counseling at the University of California, Berkeley where her capstone work addressed the relational impact of infertility on couples. Amanda has worked in clinical practice at the University of California San Francisco Medical Center and Johns Hopkins Hospital, providing inpatient and outpatient genetic counseling services for clients affected by or at risk for a broad range of genetic disorders. She has also worked for several years in advocacy at the National Fragile X Foundation and industry at Ambry Genetics. Her research has focused on the process of consent for health-related quality of life, the use of patient-reported outcome measures in clinical trials, and DEI issue in genetic counseling. Amanda has been a faculty member of several genetic counseling graduate programs and has held a variety of leadership positions within NSGC, ABGC, and ACGC. She is a founding member of the IntraProfessional Antiracism Dialogue Series (IPADS) and, with her collaborators, a 2021 recipient of the Audrey Heimler Special Project Award from the NSGC for IPADS. She joined Columbia University in 2017 as the inaugural program director for the Genetic Counseling Graduate Program.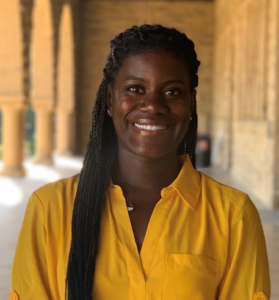 Cheyla Clark, MPH, MS, CGC
Cheyla Clark is a board certified genetic counselor who specializes in genetic counseling for patients (both adults and children) who are at risk for hereditary cancer syndromes. She earned her Master of Public Health with a concentration in Human Genetics in 2014 from the University of Pittsburgh and her Master of Science in Genetics and Genetic Counseling in 2020 from Stanford University School of Medicine. Prior to working in cancer genetics, she worked as.  prenatal genetic counselor at a maternal fetal medicine practice. Her interests include working with underserved populations, alleviating health dispairities in genetics and genetic counseling by improving access to genetics care mentorship. She also has a passion for gentics and genetics outreach. She has been a part-time project manager for NYMAC since November 2021.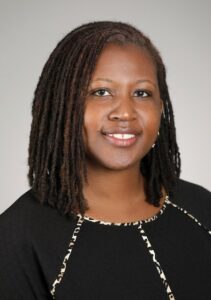 Grace-Ann Fasaye, ScM, CGC
Grace-Ann Fasaye is a senior genetic counselor at the National Cancer Institute. She serves as an associate investigator on numerous studies within the Center for Cancer Research. Grace-Ann provides genetics support and serves as an associate investigator on natural history or surveillance protocols for cancer patients and their at-risk relatives.  Prior to joining the National Cancer Institute in 2016, Grace-Ann was a program manager or research coordinator for genetic counseling projects at various community, academic and military medical centers in the Washington, DC metropolitan area. Throughout her over 20 year career Grace-Ann has been committed to training the next generation of clinical genetics providers, mentoring genetic counselors from underrepresented backgrounds, and educating the community about genomics at health events. She is the cofounder of GOLDEN- the Genetics Opportunity Learning Development and Empowerment Network which seeks to increase the number of Black genetic counselors by raising awareness of the profession and advising prospective genetic counseling students. She is the recipient of NSGC's 2021 Leader in Cultural Advocacy Award. Grace-Ann received her master's degree from the joint Johns Hopkins School of Public Health and National Institute of Health's Genetic Counseling Training Program.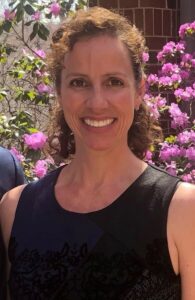 María Isabel Frangenberg
Maria Isabel Frangenberg is a Diversity and equity professional. She has worked extensively to improve meaningful access to education and healthcare for Latino recent immigrants and other under-served populations. She is currently the co-executive director of Bacatá Global Engagement Firm, LLC, where she guides organizations as they move to meaningfully engage under-served communities, to open access to equitable healthcare and education. Maria Isabel holds a LEND (Leadership Education in Neurodevelopmental Disabilities) Certificate from Virginia Commonwealth University, where she was the first parent of a child with special health care needs to be invited into the program. Later on, she became LEND faculty, teaching Interdisciplinary Teamwork.  Concurrently, Maria Isabel worked at the Virginia Commonwealth University Center for Excellence in Neurodevelopmental Disabilities (UCEDD) and the Family to Family Health Information Center (F2F HIC) spearheading outreach and engagement efforts to the Latino and other immigrant communities. She holds a Bachelor of Arts in Philosophy and Political Science from the University of North Carolina at Chapel Hill. Maria Isabel loves the outdoors and when she's not in her office, you can count on finding her somewhere outside with her family and friends. She is a native Spanish speaker from Colombia, and is fluent in English following her 30 years of living, studying, parenting and working in the United States.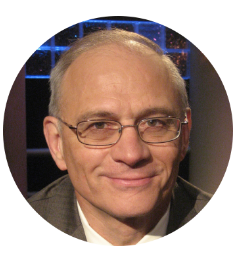 William Gahl, MD, PhD
Dr. William A. Gahl earned his B.S. in biology from the Massachusetts Institute of Technology in 1972 and his M.D. from the University of Wisconsin in 1976. He obtained a Ph.D. degree in oncology research from Wisconsin's McArdle Laboratories for Cancer Research in 1981 and served as pediatric resident and chief resident at the University of Wisconsin hospitals from 1976-80. In 1984, he completed clinical genetics and clinical biochemical genetics fellowships at the NIH's Interinstitute Medical Genetics Training Program, which he directed from 1989 to 1994. Dr. Gahl's research has focused on the natural history of rare metabolic disorders and the discovery of new genetic diseases. He elucidated the basic defects in cystinosis and Salla disease, i.e., deficiencies of the lysosomal membrane transporters that carry cystine and sialic acid, respectively, out of the lysosome. Dr. Gahl also demonstrated effective therapy for nephropathic cystinosis, bringing cysteamine to new drug approval by the Food and Drug Administration. His group described the natural history of Lowe syndrome, alkaptonuria, autosomal recessive polycystic kidney disease, Chediak-Higashi disease, GNE myopathy, and Hermansky-Pudlak syndrome (HPS), a disorder of oculocutaneous albinism, bleeding, and pulmonary fibrosis. His lab discovered the genetic bases of gray platelet syndrome, Hartnup disease, arterial calcification due to deficiency of CD73, 3-methylglutaconic aciduria type III, 3 types of HPS, and neutropenia due to VPS45 deficiency. He has published more than 450 peer-reviewed papers and trained 42 biochemical geneticists. He established American Board of Medical Specialties certification for medical biochemical genetics. He served on the board of directors of the ABMG and ASHG, as president of the Society for Inherited Metabolic Disorders, and was elected to the American Society for Clinical Investigation and the Association of American Physicians. Dr. Gahl received the Dr. Nathan Davis Award for Outstanding Government Service from the AMA, the Service to America Medal in Science and the Environment, and numerous other awards.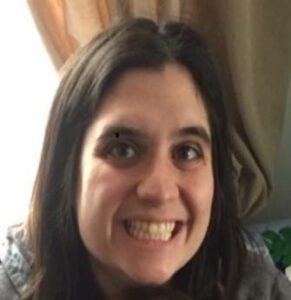 Jessica Gold, MD, PhD
Dr Jessica Gold is a post-doctoral research fellow at the Children's Hospital of Philadelphia. She graduated from Brandeis University with a degree in Biochemistry. She then received an MD/PhD from Thomas Jefferson University where she studied the effect of non-cannonical G protein signaling on the development of heart failure. After medical school, Jessica completed a combined Internal Medicine/Pediatrics residency at the University of Chicago. Here, she focused on improving healthcare transition for adolscents with complex conditions of childhood by developing new curricula and quality improvement initiative. Then, Jessica started fellowship in Clinical Genetics at the Children's Hospital of Philadelphia in pursuit of her goal to create a medical home for adults with rare, inherited disorders. She has received an ACMG Foundation award for her work on healthcare transition in adolescents with inherited metabolic disease. Her current project on neurocognitive outcomes and quality of life in adults with maple syrup urine disease is supported by the Orphan Disease Center. This academic year, Jessica is implementing a post-graduate curriculum on diversity and inclusion in clinical genetics, sponsored by a Diversity Endowment award from CHOP.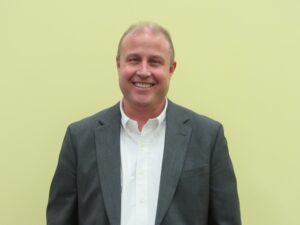 David Harpell
David and Randie Harpell are the parents of a 20 year old daughter named Kyla. Kyla did not receive a diagnosis for her rare condition until age 17 when she was diagnosed with Kyla NAA10/Ogden Syndrome through participation in the Rare Genomes Project research study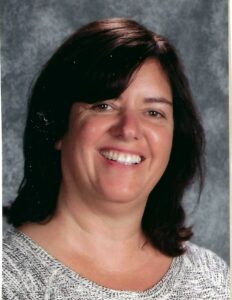 Randie Harpell
David and Randie Harpell are the parents of a 20 year old daughter named Kyla. Kyla did not receive a diagnosis for her rare condition until age 17 when she was diagnosed with Kyla NAA10/Ogden Syndrome through participation in the Rare Genomes Project research study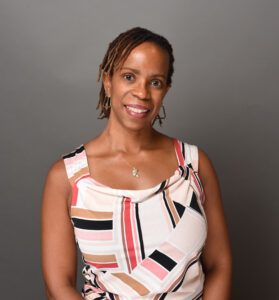 Barbara Harrison, MS, CGC
Barbara Harrison, MS, CGC, graduated with a Bachelor's degree in Biology from University of Maryland, College Park and received a Master's degree in Genetic Counseling from University of Pittsburgh. She is certified by the American Board of Genetic Counselors and currently serves on its Board of Directors. She is an Assistant Professor at Howard University and teaches graduate students, medical students, and medical residents in various specialties, in the areas of genetics, genetic testing, genetic counseling and ethics. In addition to her academic duties, she provides genetic counseling services at Howard University Hospital for a variety of referral reasons, primarily in prenatal. She is the Assistant Director for Community Outreach and Education for the HU Center for Sickle Cell Disease. Professionally, she is the chair of the Warren Alpert Foundation Alliance to Increase Diversity in Genetic Counseling Extremal Advisory Committee, and recently served on the All of Us Genetic Counseling Resource Advisory Board, and the Alliance for Genetics and Genomics Diversity Advisory Group, among several other advisory committees. In line with her passion to increase the diversity of genetic counselors, Ms. Harrison is a member of the Minority Genetics Professional Network, and co-founder of GOLDEN, the Genetics Opportunities, Learning, Development and Empowerment Network, which is dedicated to increasing the number of Black genetic counselors by raising awareness and mentoring prospective applicants. She was recently awarded the 2020 NSGC Natalie Weissberger Paul National Achievement Award, the National Society of Genetic Counselors' most distinguished honor.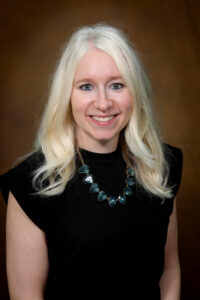 Elizabeth Kudron, MD, MPH, FAAP
Elizabeth Kudron is an assistant professor in the Department of Biomedical Informatics in the School of Medicine at the University of Colorado.  She completed medical school at the University of New Mexico and a pediatrics residency at Nationwide Children's Hospital at the Ohio State University.  She recognized the potential of personalized and precision medicine to transform healthcare and joined the Colorado Center for Personalized Medicine (CCPM) in 2018.  She currently serves as Associate Director for Program Education for the CCPM, where her efforts focus on translating precision medicine advances into health systems changes that improve clinical care.  She co-directs the Personalized and Genomic Medicine Graduate Certificate Program at the University of Colorado, as part of an ongoing effort to educate current and future healthcare professionals about the potential of precision medicine.  She continues to practice clinically at Children's Hospital Colorado's primary care pediatrics clinic, the Child Health Clinic.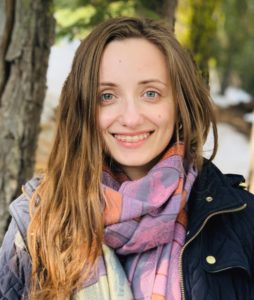 Oksana Kutsa, MS
Oksana Kutsa, MS, is a Public Health Analyst at RTI International. She works on research projects related to rare genetic diseases, HIV, and sickle cell disease.  She has experience and expertise in both data collection and analysis, as well as survey design and dissemination.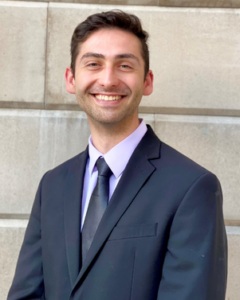 Enrique G. Lopez MS, LCGC
Enrique Lopez is a board-certified genetic counselor working in New Jersey. He is originally from Brazil and completed his education in genetic counseling at Rutgers, The State University of New Jersey-New Brunswick. Enrique currently works as a pediatric, cancer, and prenatal genetic counselor in an underserved community and provides services in Spanish and Portuguese. Enrique is also currently pursuing a Masters in Precision Medicine through the Medical College of Wisconsin. He is also a member of the DEIJ committee through ABGC. He is interested in providing services to underserved communities, especially those of Spanish-speaking origin and to expand genetic counseling services to communities who don't have these services. He has been a part-time consultant for NYMAC since November of 2021.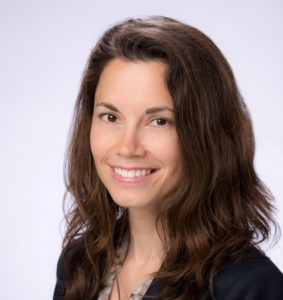 Danielle Louder
DANIELLE LOUDER is Program Director for the federally funded (HRSA/OAT) Northeast Telehealth Resource Center (NETRC), a member of the National Consortium of Telehealth Resource Centers, where she leads efforts focused on implementation and growth of telehealth programs throughout the NETRC region, (New England and NY), as well as collaborating with colleagues from the National Consortium on nation-wide efforts to advance the reach and impact of telehealth. Regional activities are carried out in partnership with the University of Vermont's Telemedicine Program, and through collaboration with many additional stakeholders throughout the region. Key efforts include working with stakeholders to advance access and improve health outcomes for rural and underserved populations through innovative models, (e.g. Project ECHO®), and assisting health systems and providers to leverage telehealth to address today's crucial health issues, (e.g. the opioid crisis). Ms. Louder also serves as Co-Director of MCD Global Health's U.S. based. In this role she is responsible for growth of the U.S. based portfolio, facilitating collaborations with organizations regionally and nationally, and serving in a number of leadership positions, including representation of telehealth and rural health on state, regional and national advisory and planning workgroups, and was appointed by Governor Janet Mills to the Board of Directors for the Maine Connectivity Authority in July 2021.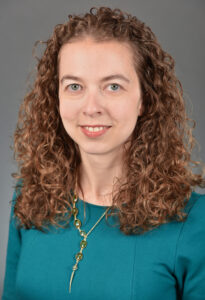 Anne O'Donnell-Luria, MD, PhD
Anne O'Donnell-Luria is an Assistant Professor in Pediatrics at Harvard Medical School who leads a research group at the Broad Institute and Boston Children's Hospital. Her group research focuses on using large-scale genomic and transcriptomic approaches to increase the rate of rare disease diagnosis through improving rare variant interpretation, empowering the discovery of novel disease genes, and understanding the mechanisms of incomplete penetrance. With Heidi Rehm, she co-leads the Broad Center for Mendelian Genomics and the Rare Genomes Project focused on discovering novel disease genes. She is also a practicing clinician who runs the EpiChroma clinic at Boston Children's Hospital (BCH) focused on evaluating families with Mendelian chromatin disorders. Prior to joining the Broad Institute in 2015, O'Donnell-Luria completed her M.D./Ph.D. training at Columbia University Medical Center followed by the Five-Year Boston Children's Hospital and Harvard Medical School Combined Pediatrics-Genetics Residency Program and an additional year of clinical training in medical biochemical genetics. She completed her postdoctoral training in the MacArthur laboratory at the Broad Institute.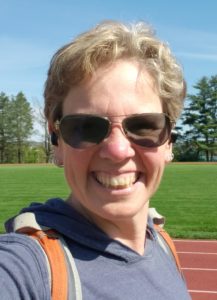 Lin Perry, MPA
Lin Perry is a family advocate and educator from Binghamton NY. She is the mom to teens and young adults who have all been diagnosed with a non-specific connective tissue disorder. One of them also has high functioning autism and ADHD and another has ADHD. The journey to get a genetic diagnosis was long and complicated, but Lin and her family are forever thankful for the diagnosis because it led to the detection of aortic issues within the family. Lin strives to connect families to medical, behavioral and educational supports tso that they can be their child's best advocate.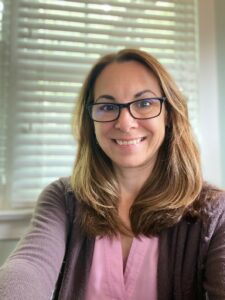 Melissa Raspa, PhD
Melissa Raspa, PhD, is a Senior Scientist and director of the Genomics, Ethics, and Translational research program at RTI International. She leads a variety of research, pilot studies, evaluation, and technical assistance projects related to newborn screening, rare diseases, and genetics service delivery.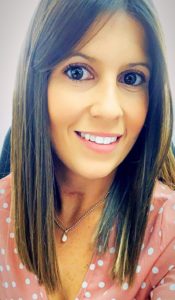 Roseani Sanchez, MA
Roseani Sanchez for the last eight years, has dedicated her time to family engagement. Over that time, she supported families of children with special needs to access health services and education appropriate for their needs. With more than a decade of direct work with children with autism and related disorders, she has supported families to improve access to services and participation during the process. She is currently a Program Director at Family Voices National, where she focuses on organizational development across different projects that support underserved communities, inclusion in all aspects of family engagement, cultural adaptation of resources, and family-centered practices. She is a native Spanish speaker from Puerto Rico and a mother of twin boys. She has a Master's in Curriculum and Instruction from Arizona State University, Specializing in Autism from Complutense University in Spain, and a Bachelor's degree in Psychology and Mental Health from the University of Puerto Rico.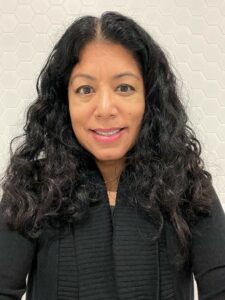 Radhika Sawh, GC, CGC
Radhika Sawh is a board-certified genetic counselor working in New York State.  She earned a dual BS in Biology and Psychology from Boston College and a MS in Human Genetics from Sarah Lawrence College.  Radhika is currently the Continental States Team Lead for NYMAC and also serves on the faculty of the Joan H. Marks Graduate Program in Human Genetics at Sarah Lawrence College.  Prior to joining NYMAC, Radhika worked in the clinical setting at a high volume prenatal center and in the non-profit sector as the National Director of Patient Services for the Cooley's Anemia Foundation.  Radhika is passionate about outreach and advocacy, with a particular interest in the Hemoglobinopathies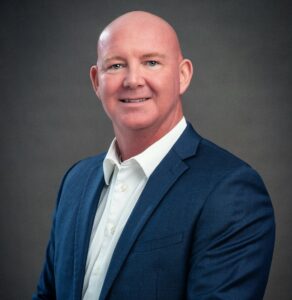 Lloyd Sirmons
Lloyd Sirmons received his Associates Degree in Computer Science from Columbus State University 1998.  He immediately began his IT career working with TSYS of Columbus, GA where he worked as a mainframe programmer.   He worked a number of years with Columbus Regional as a System's Analyst before entering into full time ministry where he served in pastoral leadership for nearly fourteen years before joining the GPT team in August of 2010 as the BTOP Project Director.  He completed his BS degree in Interdisciplinary Studies from Liberty University in 2009.  With over twelve years of experience in the Telehealth field, Lloyd brings a sound knowledge of IT solutions, along with strong leadership and communication skills as the Director of the Southeastern Telehealth Resource Center.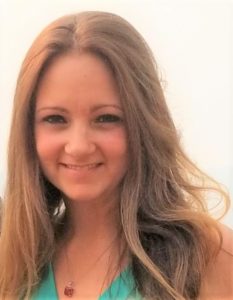 Alissa Terry, ScM, CGC
Alissa Terry is a board-certified Genetic Counselor in New York State and has been working with the federally funded New York Mid-Atlantic Caribbean (NYMAC) Regional Genetics Network for the past 6 years.  Currently, Alissa serves as the Project Manager and Telegenetics Navigator for NYMAC.  Alissa received her BA in Biology from Cornell University, and her ScM in Genetic Counseling from Johns Hopkins University.  Alissa has worked in various capacities for the Genetic Counseling Program at the Ferre Institute since 2006.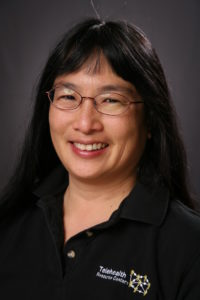 Kathy Wibberly, PhD
Kathy Wibberly is Director of the Mid-Atlantic Telehealth Resource Center (MATRC).  TRC's are federally funded to assist with telehealth program development and sustainability in order to increase access to quality care for rural and other underserved populations.  Kathy is also Director of Research for the Karen S. Rheuban Center for Telehealth, Assistant Professor of Public Health Sciences at the University of Virginia (UVA) School of Medicine and faculty member at the Healthy Appalachia Institute.  Kathy's public service career reflects over 30 years of experience in public health, public policy, program development, program evaluation and strategic planning.   Kathy is an Appointed Member and Chair of the Rural Health Committee for the Universal Service Administrative Company (USAC) Board and is Vice President of the Virginia Telehealth Network Board.  In her not so copious free time, Kathy enjoys playing competitive volleyball, recreational softball and trying her hand at wildlife photography.