Meet the Cofounders

Barbara Harrison, MS, CGC
Barbara is an Assistant Professor at Howard University and provides genetic counseling services at Howard University Hospital. She also serves as the Assistant Director of Community Outreach for the HU Center for Sickle Cell Disease. Since becoming a genetic counselor, Barbara has committed herself to efforts focused on increasing the diversity of GCs, with the understanding that excellence within the GC field can only be accomplished through including a variety of perspectives and understanding the importance of a diverse workforce in effectively addressing the needs of underserved populations.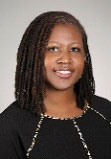 Grace-Ann Fasaye, ScM, CGC
Grace-Ann is a research genetic counselor at the National Cancer Institute. She provides genetics education and support to patients with cancer and their treatment teams. Grace-Ann is dedicated to moving forward GOLDEN and other innovative initiatives that seek to increase the diversity of the genetic counseling workforce.
Meet the Support Team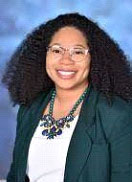 Erica Price, MS, CGC
Erica works as a recruitment and social media consultant for GOLDEN. She has been with the team since 2020. Erica currently works as a telemedicine fertility genetic counselor with GeneScreen, LLC. She is passionate about diversity recruitment and hopes that the work done through GOLDEN will change the Genetics community for years to come.
Ariel Modeste, BS
Ariel is currently a prospective GC student and an intern for GOLDEN. She graduated with a BS from LaGrange College as a Biology major with a double minor in Chemistry and Psychology. Ariel is eager to get more involved in genetic counseling before applying to a master's program. She hopes to play a part in increasing the visibility of the field to her community and the Black community at large.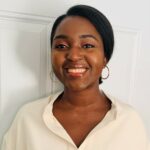 Luise Johannes, BA
Luise joined GOLDEN as a prospective GC student mentee and became GOLDEN's first intern. She previously worked for a biotech company where she learned about genetic counseling. She is excited to have matched to the Sarah Lawrence graduate program and is looking forward to providing any form of mentorship for prospective students.